Empowering Your Growth Through Partnerships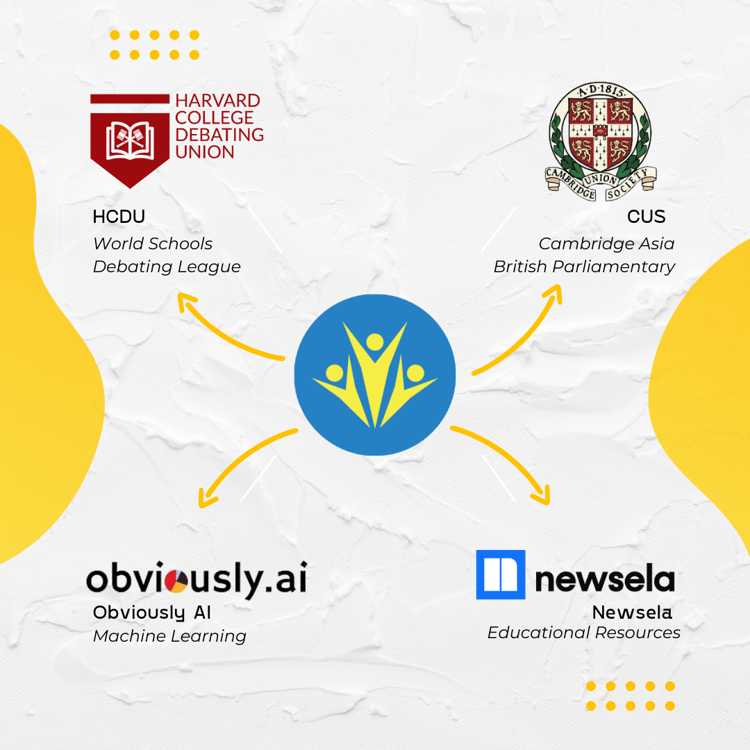 📅 Register for the Live Event ->
Calling all Leaders! On July 13th, 2022 at 7:45pm (CST), we will be hosting our second official Seasonal Launch Event. You'll hear directly from LearningLeaders All-Star Team about all of the latest benefits to students and parents.
To register for the event, please fill out your contact details here, an invite will be sent to your inbox shortly afterwards. If you can't make the July 13th date, feel free to register for the July 17th, 3:00pm slot!
If you are unable to attend either Live Event, a recording will be sent to your email.
It's been a wild and exciting few months since our official global launch in April. We can't wait to share with you how our students & partners have been doing!
Partnerships
We'll be showcasing our great partners HCDU, CUS, Obviously.AI, and Newsela while also learning from guest leadership experts, to help you empower your growth through partnerships!
We have plenty of news to share for the future including upcoming World Schools Debate League in the fall, the kickoff of our next Season of classes, and much more!
Andy Wang
Harvard College Debating Union

Can't Join Us Live? ->
It's okay! Fill out your information here and we'll share with you a recording once the Launch Event is over so you can watch on your own schedule.
We got you!
With 💙 from the LL Team